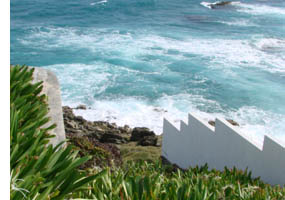 Q. What side of the road do you guys drive on?
A. Right side, same as US and Canada. Our cars are all the left-hand drive type you're accustomed to.
Q. Is St. Maarten / St. Martin safe?
A. Our island is a true paradise, but it isn't Utopia. You should use the same sensible approach here that you'd use at home. Some folks put handbags or other valuables in car trunks; we'd suggest you not do that anywhere. You should always park in well-lit areas as well. For example, if you're going to a Casino or restaurants near one, use the Casino's valet parking; it's safe and easy and it's more convenient than parking a distance away and walking in the dark.
Q. Where should I buy gas?
A. Gas stations are everywhere. Dutch Side stations pump gas priced in Antillean Guilders; one dollar buys 1.8 guilders worth of gas. If the pump says 36 guilders, the cost is $20. The Cadisco station on the main road on the French Side just beyond the entrance to both Orient Beach and the Butterfly Farm charges dollars at par with Euros (at this writing) and has been one of the least expensive stations on the island for some time. It's only worth the trip, though, if you're in the area anyway and need to fill your tank. Another Cadisco station, on the lagoon opposite the Simply Market just north of the French Side drawbridge, is also 1:1 and even cheaper.
Q. What do I do about filling the tank before returning the car?
A. We provide a full tank when you rent the car. We ask you to be sure the tank is full when you return it. If it is not full, you will be charged a flat fee to fill it.
Notices:
Please try to keep sand out of the car. The easiest way to do this is simply shake out floor mats. We will charge for cleaning if cars are returned excessively sandy.
Please return the car with a full tank of gas.
When you make a reservation, we guarantee the class of car you rent. Delivery of specific makes/models is always subject to availability. If your entire class of car is not available, we'll supply a car in the next higher category at no increase in cost.