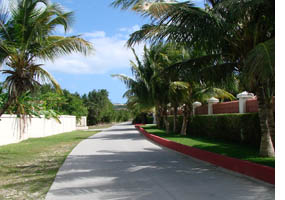 If you have a cell phone from home or rent one on our island, don't use it when driving; it's against the law on both the French and Dutch Sides.
For your own safety, please also wear your seat belt while driving. That's the law, too, and penalties are stiff for violations - especially on the French Side, where you pay individual heavy fines for each person in your car who is unbelted.
Lastly, don't drink and drive. The threshold for drunk driving here is lower than in the US and Canada and penalties are high.

More is in our FAQ (Frequently Asked Questions).